As has become a tradition, Ms.NWimby and I spent Canada Day in a fireworks free zone: The Saturna Island Lamb BarBQ.
This is a great small community event where a couple of thousand people descend on Saturna Island (population: about 300) to enjoy local lamb roasted over an open fire, music, entertainment, craft booths, a book exchange, kids games and sports, et al.
We have been going often enough that we actually have an assigned task (a shift at the Ice Cream Booth), and a reserved spot on the grassy knoll in the beer garden, from where we can watch the bands.
Happy Canada Day, all.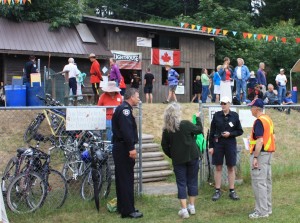 Nothing saya Canada Day like a beer garden and a Mountie.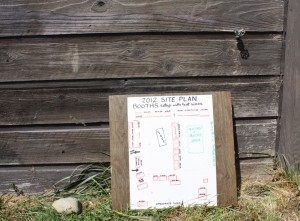 A small town festival so well estabished, it runs like a swiss watch.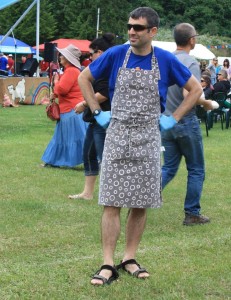 The latest in Saturna Ice Cream Booth fashion.
????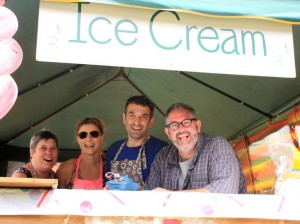 The team, from right to left: Sales, Heavy Lifting, Scoop Master, Scoop Apprentice.
??
What we are all here for, 20+ locally raised sheep, roasted around the open fire.
?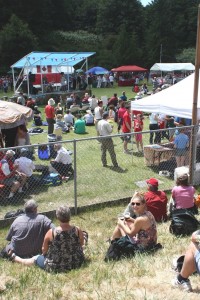 Ms. NWimby rocking the front row on the Grassy Knoll.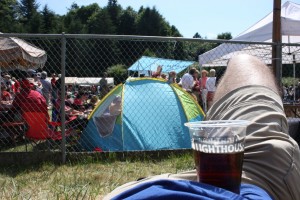 POV from the Front Row, after the Great Tent Install…
East Point on Saturna, where I think someone was filming a Rush album cover…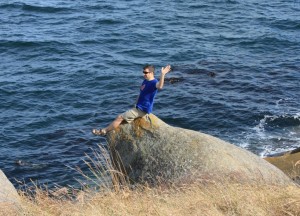 I was at the beer garden for a while, then had dreams of chasing a seal
while riding bareback on a sandstone sea lion…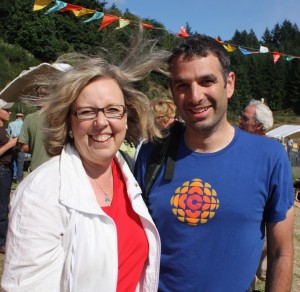 It must have been a crazy dream, because I also ran into my current favourite Canadian.. on Canada Day!
and my head had turned into a van de Graaff generator!